Eternia 7 Star Anti Aging Facial Kit | Anti Aging | Anti Wrinkle | Reduces Fine Lines & Wrinkles | Skin Hydration & Nourishes | Glowing Skin | Natural & Vegan | All Skin Type | Buy1 Get1 Free
Regular price
Rs. 1,520.00
Sale price
Rs. 1,520.00
Regular price
Rs. 1,900.00
Tax included.
Eternia Facial Kit range contains Geranium and Frankincense essential oils in combination with vita complex (A,C,E & F), designed to fight initial signs of ageing and provide nutrition for timeless beauty. Facial Kit contain Cleanser, Facial Oil, Face Scrub, Massage Cream, Toner, Face Mudd, Moisturizer. Cleanser provides deep cleansing and helps remove dirt and environmental toxins from clogged pores.
CLEANSER - Geranium & Frankincense essential oil in combination with Aloe Vera, Oat extract.To protect from the initial signs of ageing.To impart glow, reduces fine lines & wrinkles.
FACIAL OIL - provides a unique detoxifying effect, by removing accumulated harmful toxins and imparts an excellent glow, shine and luster.
FACE SCRUBB- scrubs out & removes toxins & dead cells from the skin. Unique presence of Bamboo extract imparts additional astringent and moisturizing effect.
MASSAGE CREAM - refreshes the skin, improves skin suppleness, and enhances the absorption of nourishing ingredients through deeper penetration. Toner helps tighten the skin and helps close the open pores.
ROSE WATER - Rose water is a great cleanser and a cooling agent.It hydrates the skin,makes it soft and aids in removing oil and dirt accumulated in clogged pores.Rose water is a natural astringent that balances and restores skin's PH level,helps tighten pores and acts as the perfect alcohol-free toner for oily or acne-prone skin.Its light cleansing and clarifying action helps in removing impurities while readying the skin for further skin care treatment.
FACE MUDD - helps tighten sagging skin, stimulate circulation, and soften lines and wrinkles to provide a youthful glow.
Moisturizer contains SPF 15, which helps to protect the skin from the damaging effects of UV rays.
Avoid direct contact with eyes. in case of contact with eyes. rinse with plenty of water. do a patch test before first use. Natural Product can also causes allergic reaction Discontinue if redness/ inflammation/ irritation occurs, Avoid using on inflamed skin. store in cool & dry place, do not refrigerate.
Kit Contains 7 Units
Cleanser - 30ml
Facial Oil - 10ml
Face Scrubb - 25g
Massage Cream - 25g
Rose Water - 30ml
Face Mudd - 30g
Moisturizer - 25g
1) CLEANSER - wet face and hands. Take a small amount of cleanser and gently work up lather and massage. Rinse thoroughly.
2) FACIAL OIL - Apply 4-5 drops on to the face and neck in morning and night. massage well for 2-3 minutes so that the oil gets absorbed on the skin.
3) FACE SCRUBB - Wet the face and neck skin. Apply sufficient quantity of Face Scrubb all over and massage gently, Rub a little harder on forehead, nose and chin, if required. Rinse off the scrub with water. Dry the skin by gently patting with a soft towel.
4) MASSAGE CREAM - Take sufficient quantity and massage gently on face and neck. Take steam if necessary to deep cleanse the pores.
5) ROSE WATER- Take rose water on a clean cotton ball and apply in upward strokes on face & neck.
6) FACE MUDD - Apply Face mudd evenly all over face & neck avoiding eyes and mouth. Allow it to dry for 15-20 minutes and remove with wet sponge/ towel. Rinse with cool water.
7) MOISTURIZER - Apply all over the face and neck with upward gentle motion.
Eternia 7 Star Anti Aging Facial Kit | Anti Aging | Anti Wrinkle | Reduces Fine Lines & Wrinkles | Skin Hydration & Nourishes | Glowing Skin | Natural & Vegan | All Skin Type | Buy1 Get1 Free
Regular price
Rs. 1,520.00
Sale price
Rs. 1,520.00
Regular price
Rs. 1,900.00
Product Benefit

Anti Aging

Anti Wrinkle

Glowing Skin
Ingredients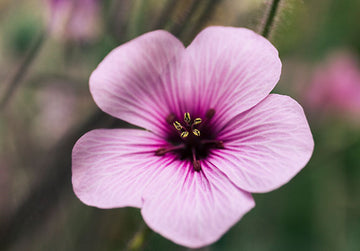 Geranium
Geranium oil is used in aromatherapy to treat acne, anxiety, depression and insomnia. The essential oil can also aid in uplifting mood, lessening fatigue and promoting emotional wellness. It contains antibacterial, anti fungal and antioxidant properties.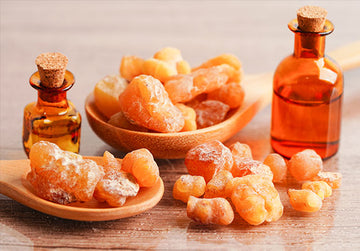 Frankincense
A rich ingredient of ancient times, Indian Frankincense actions wound healing, female hormonal issues, arthritis, and air purification.Also known as dhoop ,burning it in the house is said to bring good health.
"Very good product. My skin is so sensitive nothing suits me easily but this one has rather improved my skin"
"This product doesn't smell the same as the one I use, I have a feeling that it is duplicate."
"Our family soap...moisturising and good for our skin"
"Nice product for all skin type"
"Wonderful❤️"
This is a terrific product,I have very sensitive skin by reading the reviews I bought this face wash.This product does wonders to my face.Acne is completely under control and even the marks are fading away gradually.
"I use it with all aloe tree range that includes cleanser toner and moisturizer. It has controlled my acne but skin still remains oily. Giving me a clear complexion. Happy with it"
"I have been using this since a long time Such a nourishing cream and the best care that you can ever provide to you hair in these lockdown phase It has good smell, gives a softening effect and shine to my hair"
"Amazing product"
I have been using it for blemishes past a week and I can already see the difference It's really good! Since it's cheap pls do give it a try! It's definitely worth it.
"This product is a big big yes for my mother"
She just loved how her complexion became lighter after regular use of this product,as it contains licorice,it is a natural lightening agent,it also reduces the deficiency of melanin in our skin