Eye serum for Growth of Eye Lashes and Eye Brow | Eyelash Oil | Eye Brow Oil | Eye Brow Enhancer | Castor Oil for Eye Brow & Eyelashes | 100% Natural Eye Lash & Eye Brow Oil | Natural & Vegan 10ML | Buy 1 Get 1 Free
Sale price
Rs. 480.00
Regular price
Rs. 480.00
Tax included.
Eye lashes and Eye brows are important aspect of Facial Beauty. Thinning of lash & brows due to Stress, Medical conditions, Ageing, can change your appearance and reduce your self-confidence.
PASSION EYE's all Natural Chemical free, Lash & Brows Growth Serum help in Regrowth & Nourishes of your eyelashes and brows.
Passion Eye helps in generation,maintaining , & increasing density of the lashes & brows.
Avoid direct contact with eyes.
Do a patch test before first use.
Before applying the serum thoroughly clean your eyes.
Make sure there are no traces of make-up or cream.
Apply a thin layer of the product on the root-line of your lashes and eyebrows using the applicator brush.
Leave it overnight. Use it every night before going to bed
Eye serum for Growth of Eye Lashes and Eye Brow | Eyelash Oil | Eye Brow Oil | Eye Brow Enhancer | Castor Oil for Eye Brow & Eyelashes | 100% Natural Eye Lash & Eye Brow Oil | Natural & Vegan 10ML | Buy 1 Get 1 Free
Sale price
Rs. 480.00
Regular price
Rs. 480.00
Ingredients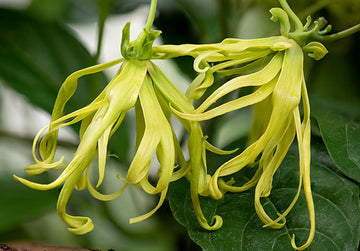 Ylang Ylang
Ylang ylang oil helps relax the body and soul, and is helpful for people suffering from insomnia, fatigue, and frigidity. The oil has a distinctly relaxing effect on the body and is often used for the alleviation of stress, anxiety, tension etc.
Castor Oil
Castor seed oil contains Undecylenic Acid which, is useful for treating skin diseases and skin ulcers.It even fights signs of aging ,moisturizes skin,fades blemishes,prevents stretch marks,acne and pigmentation .Castor seed oil is the best rescue to inflations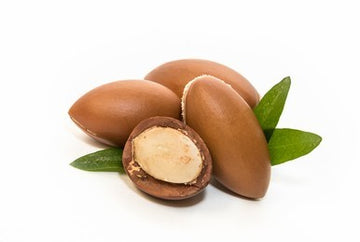 Argan
Originally used by the Amazing people of Morocco for its numerous properties, Argan Oil today is one of the most sought after products in the beauty industry. Being endemic to the Morocco region, and owing to its inability to cultivate it anywhere else in the world, Moroccan Argan Oil is a rare find. Traditionally, argan seeds were collected from the dung of local goats and then processed to produce the oil. Today, the process is much more hygienic. Moroccon women grind the seeds and extract the oil with their own hands, which is then procured by us to formulate the finest beauty products
"Very good product. My skin is so sensitive nothing suits me easily but this one has rather improved my skin"
"This product doesn't smell the same as the one I use, I have a feeling that it is duplicate."
"Our family soap...moisturising and good for our skin"
"Nice product for all skin type"
"Wonderful❤️"
This is a terrific product,I have very sensitive skin by reading the reviews I bought this face wash.This product does wonders to my face.Acne is completely under control and even the marks are fading away gradually.
"I use it with all aloe tree range that includes cleanser toner and moisturizer. It has controlled my acne but skin still remains oily. Giving me a clear complexion. Happy with it"
"I have been using this since a long time Such a nourishing cream and the best care that you can ever provide to you hair in these lockdown phase It has good smell, gives a softening effect and shine to my hair"
"Amazing product"
I have been using it for blemishes past a week and I can already see the difference It's really good! Since it's cheap pls do give it a try! It's definitely worth it.
"This product is a big big yes for my mother"
She just loved how her complexion became lighter after regular use of this product,as it contains licorice,it is a natural lightening agent,it also reduces the deficiency of melanin in our skin