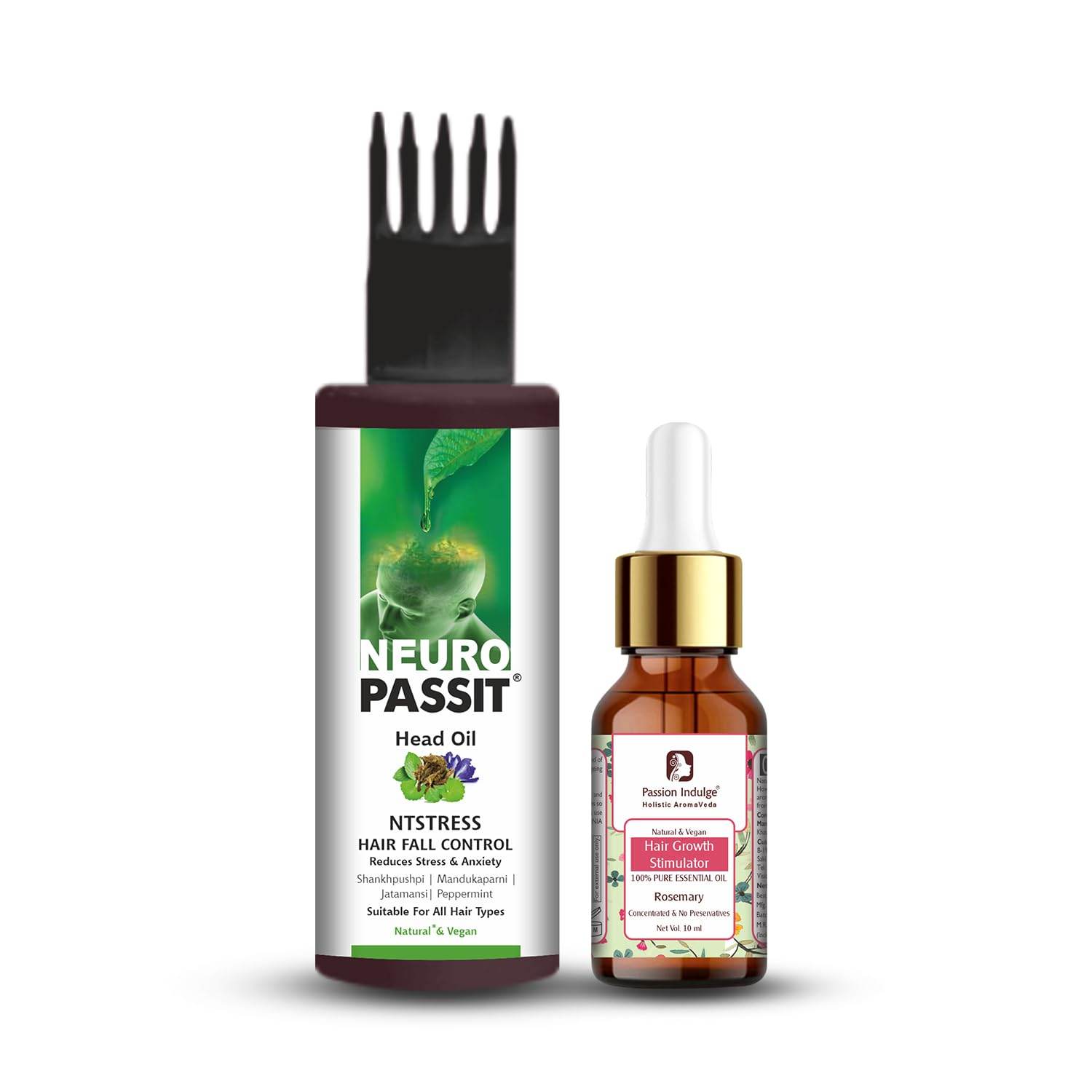 Hair Fall Control Combo Kit- With Rosemary Essential oil Activator 10ml & Neuropassit NTstress Hair fall control & Cooling oil 100ml
Sale price
Rs. 736.00
Regular price
Rs. 921.00
Tax included.
ROSEMARY: Rosemary pure essential oil Activator has a powerful refreshing fragrance. It is an excellent stimulant and is helpful for mental and physical tiredness. It exerts a beneficial effect on scalp disorders and promotes hair growth. It is also effective in acne and skin problems. It is also beneficial in clearing congestion due to respiratory problems.
NEUROPASSIT: It is a blend of nutritionally rich oils that help to control Hair and scalp problems de-stress the senses, and calm the mind.
Avoid Direct Contact with Eyes.
In case of Direct contact with eyes, rinse with plenty of water.
Natural Products can also cause an allergic reaction, Discontinue if redness occurs.
Add 3 to 5 drops of rosemary essential oil in 5 to 10 ml NEUROPASSIT oil and mix it well.
Gently massage the scalp for a few minutes. Leave overnight and wash the next morning.
For optimum results, a hot towel wrapped around the head helps in faster absorption of oil.
Leave the towel for 5 to 10 minutes and then tie the hair with a loose band and keep it overnight.
Wash it off the next day (You can increase the amount of activator as per your hair concern)
Ingredients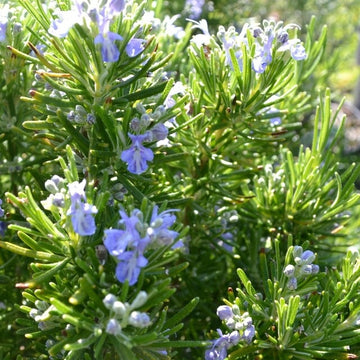 Apart from flavoring classic culinary recipes for ages, Rosemary has been extensively used in beauty and wellness products as well. Credits to it being a good source of iron, calcium, vitamin B-6, and antioxidants, Rosemary helps improve skin structure, promotes healthy hair growth, and strengthens the immune system. Rosemary essential oil can be used to ease puffiness on the skin, it helps tone and firm sagging skin. It can be used to control oil secretion in acne-prone skin. Rosemary is astringent properties help balance oily scalp and improve blood circulation to the roots for healthy follicles.
Shankhpushpi prevents premature greying, controls hair fall, and promotes hair growth due to its Rasayana (rejuvenating) property. Shankhpushpi helps to manage stress and insomnia by relaxing the mind due to its Vata balancing and Medhya properties.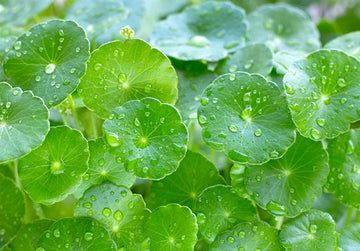 Mandukaparni helps reduce anxiety due to its anxiolytic activity. It reduces the effect of certain mediators that induce anxiety. Mandukaparni is a useful herb to get rid of Fatigue in day-to-day life. Fatigue refers to a feeling of tiredness, weakness, or lack of energy. According to Ayurveda, Fatigue is referred to as Klama. Mandukaparni gives instant energy and reduces the symptoms of Fatigue because of its Balya (Strength provider) and Rasayana (rejuvenating) properties.
As per Ayurveda, Jatamansi oil helps control hair fall and promotes hair growth when applied to the scalp. Jatamansi acts on hair fall by balancing Tridosha (Vata, Pitta, and Kapha dosha). It also promotes hair growth and removes excessive dryness due to its Snigdha (oily) and Roman (healing) properties. Jatamansi has traditionally been used to cure anxiety & depression. Ayurveda practitioners have used it as a sedative. It boosts memory and improves skin conditions.
"Very good product. My skin is so sensitive nothing suits me easily but this one has rather improved my skin"
"Wonderful❤️"
This is a terrific product,I have very sensitive skin by reading the reviews I bought this face wash.This product does wonders to my face.Acne is completely under control and even the marks are fading away gradually.
"I have been using this since a long time Such a nourishing cleanser and the best care ."
"Amazing product"
I have been using it for blemishes past a week and I can already see the difference It's really good! Since it's cheap pls do give it a try! It's definitely worth it.
"This product is a big big yes for my mother"
She just loved how her complexion became lighter after regular use of this product.