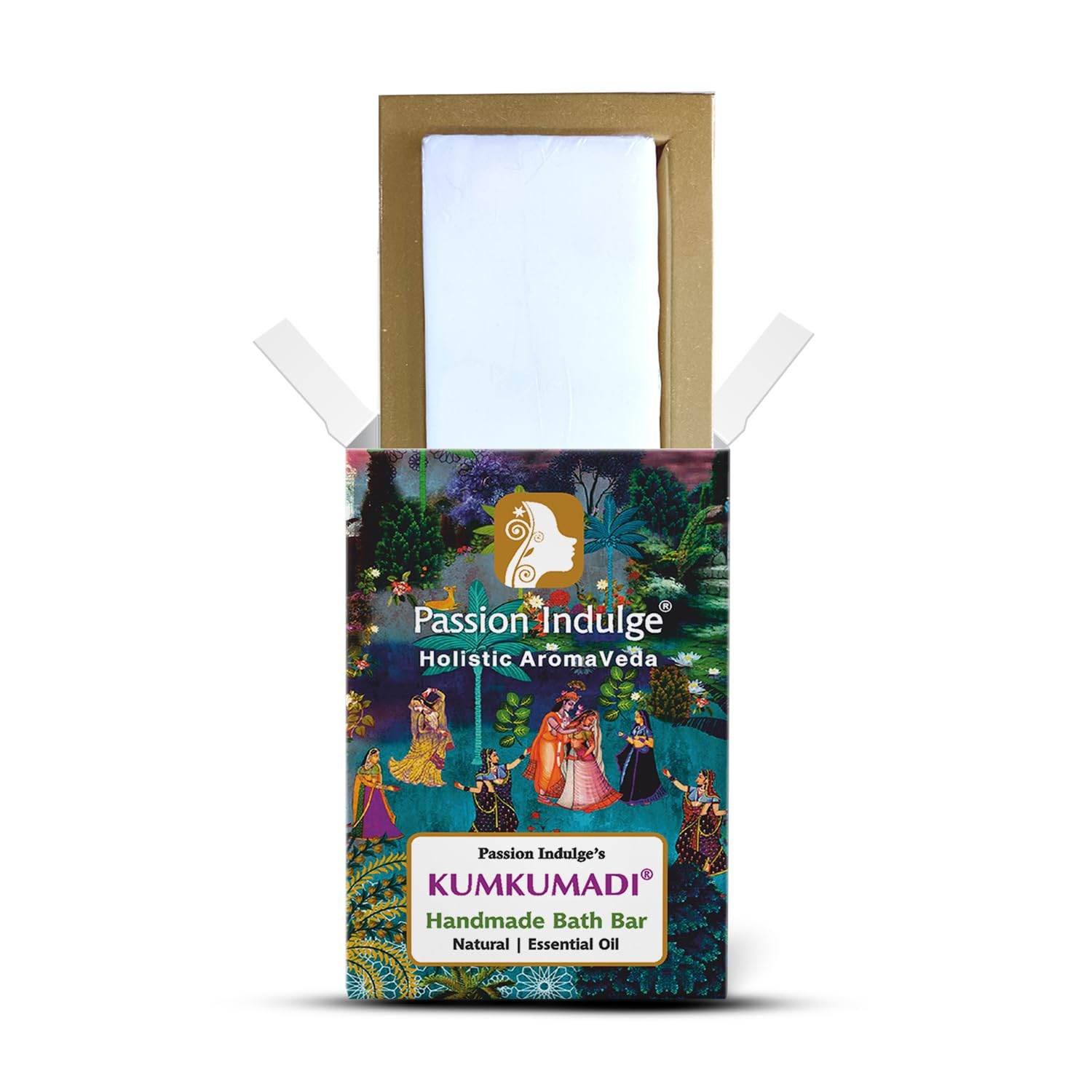 Kumkumadi Natural Handmade Bath Bar & Kumkumadi Facial Oil For Skin Glow, Shine & Brightness with Saffron, Vetiver and 16 Herbs
Regular price
Rs. 1,024.00
Sale price
Rs. 1,024.00
Regular price
Rs. 1,280.00
Tax included.
Indulge Your Morning Routine with The Luxury Kumkumadi Handmade Bath Bar with Natural Essential oils Like Kumkumadi oil, Vetiver oil which help to Nourish the skin & improve skin condition also bringing back Skin Glow, Shine, and brightness
Kumkumadi Oil exerts excellent effect on rejuvenation and luster of skin. It exerts its action through its multi-ingredient synergy. The highly effective herbal ingredients of Kumkumadi oil have time tested and used effectively for excellent skin care results for centuries. The healing, rejuvenation and skin luster, and youth-maintaining effect of the herbal combination in this oil is potentiated further due to its concoction and extraction in cow's milk and sesame oil.
BATH BAR BENEFITS: Indulge Your Morning Routine with Kumkumadi Bath Bar which helps to Nourish the skin & improve skin condition also helps to bring back Skin Glow, Shine, and brightness.
KUMKUMADI OIL BENEFITS: Kumkumadi oil helps in Glowing, Shine, Skin Brightening, reducing fine lines and age spots, and neutralizes inflammation for softer, brighter, lustrous, and more youthful skin.
Avoid direct contact with eyes. in case of contact with eyes. rinse with plenty of water.
Do a patch test before first use. Natural Products can also cause allergic reactions Discontinue if redness/ inflammation/ irritation occurs, Avoid using on inflamed skin.
Store in a cool & dry place, do not refrigerate.
HOW TO USE KUMKUMADI BATH BAR : Wet the Skin with water, apply the Kumkumadi Bath Bar by massaging to create lather & rinse thoroughly. Suitable for All Skin type.
HOW TO USE KUMKUMADI FACIAL OIL : Apply 4-5 drops onto the face and neck morning and night. Massage well for 2-3 minutes, so that the oil gets absorbed in the skin. For best result
Ingredients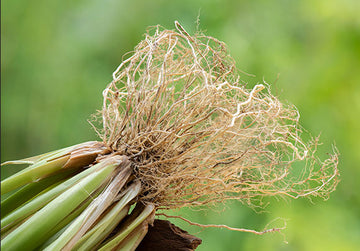 It has roots that are aromatic in nature. The oil distilled from its roots cures acne, dry skin, ageing skin, and skin irritation. Vetiver essential oil also helps in relaxing the body and mind.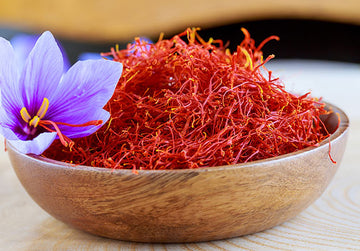 It's a natural way to get a fairer, more glowing skin. It is also known to improve skin texture, treats ailments like pigmentation, dark circles, pimples and acne, and lighten darkened skin.It also acts as an anti-inflammatory agent.
"Very good product. My skin is so sensitive nothing suits me easily but this one has rather improved my skin"
"Wonderful❤️"
This is a terrific product,I have very sensitive skin by reading the reviews I bought this face wash.This product does wonders to my face.Acne is completely under control and even the marks are fading away gradually.
"I have been using this since a long time Such a nourishing cleanser and the best care ."
"Amazing product"
I have been using it for blemishes past a week and I can already see the difference It's really good! Since it's cheap pls do give it a try! It's definitely worth it.
"This product is a big big yes for my mother"
She just loved how her complexion became lighter after regular use of this product.