Handmade Bath Bar Soap Tea Tree - each 100gm | Natural & Vegan | Aromatherapy | Peta Certified(Pack of 3)
Sale price
Rs. 232.00
Regular price
Rs. 290.00
Tax included.
Infuse your morning routine with the new Tea Tree Bath Bar. The tropical aroma will transform your shower into a lush full of morning Freshness.
And while your nose enjoys the rich and vibrant fragrance, your skin will love the luscious lather and botanicals that only Passion Indulge Bath bar offers.
Avoid direct contact with eyes.
Do a quick rinse to wet your skin before applying soap, then apply bath bar soap to your body.
Handmade Bath Bar Soap Tea Tree - each 100gm | Natural & Vegan | Aromatherapy | Peta Certified(Pack of 3)
Sale price
Rs. 232.00
Regular price
Rs. 290.00
Ingredients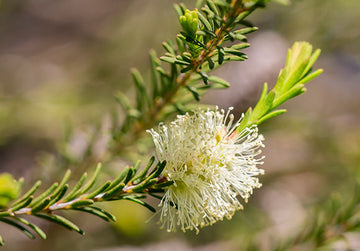 Tea Tree
Antiseptic and anti-inflammatory in nature as well as anti-aging and anti-microbial, it is useful in cases of abnormal Kapha and Pitta, and many skin diseases. It's also a natural sunscreen and fights infections and burns.
"Very good product. My skin is so sensitive nothing suits me easily but this one has rather improved my skin"
"This product doesn't smell the same as the one I use, I have a feeling that it is duplicate."
"Our family soap...moisturising and good for our skin"
"Nice product for all skin type"
"Wonderful❤️"
This is a terrific product,I have very sensitive skin by reading the reviews I bought this face wash.This product does wonders to my face.Acne is completely under control and even the marks are fading away gradually.
"I use it with all aloe tree range that includes cleanser toner and moisturizer. It has controlled my acne but skin still remains oily. Giving me a clear complexion. Happy with it"
"I have been using this since a long time Such a nourishing cream and the best care that you can ever provide to you hair in these lockdown phase It has good smell, gives a softening effect and shine to my hair"
"Amazing product"
I have been using it for blemishes past a week and I can already see the difference It's really good! Since it's cheap pls do give it a try! It's definitely worth it.
"This product is a big big yes for my mother"
She just loved how her complexion became lighter after regular use of this product,as it contains licorice,it is a natural lightening agent,it also reduces the deficiency of melanin in our skin