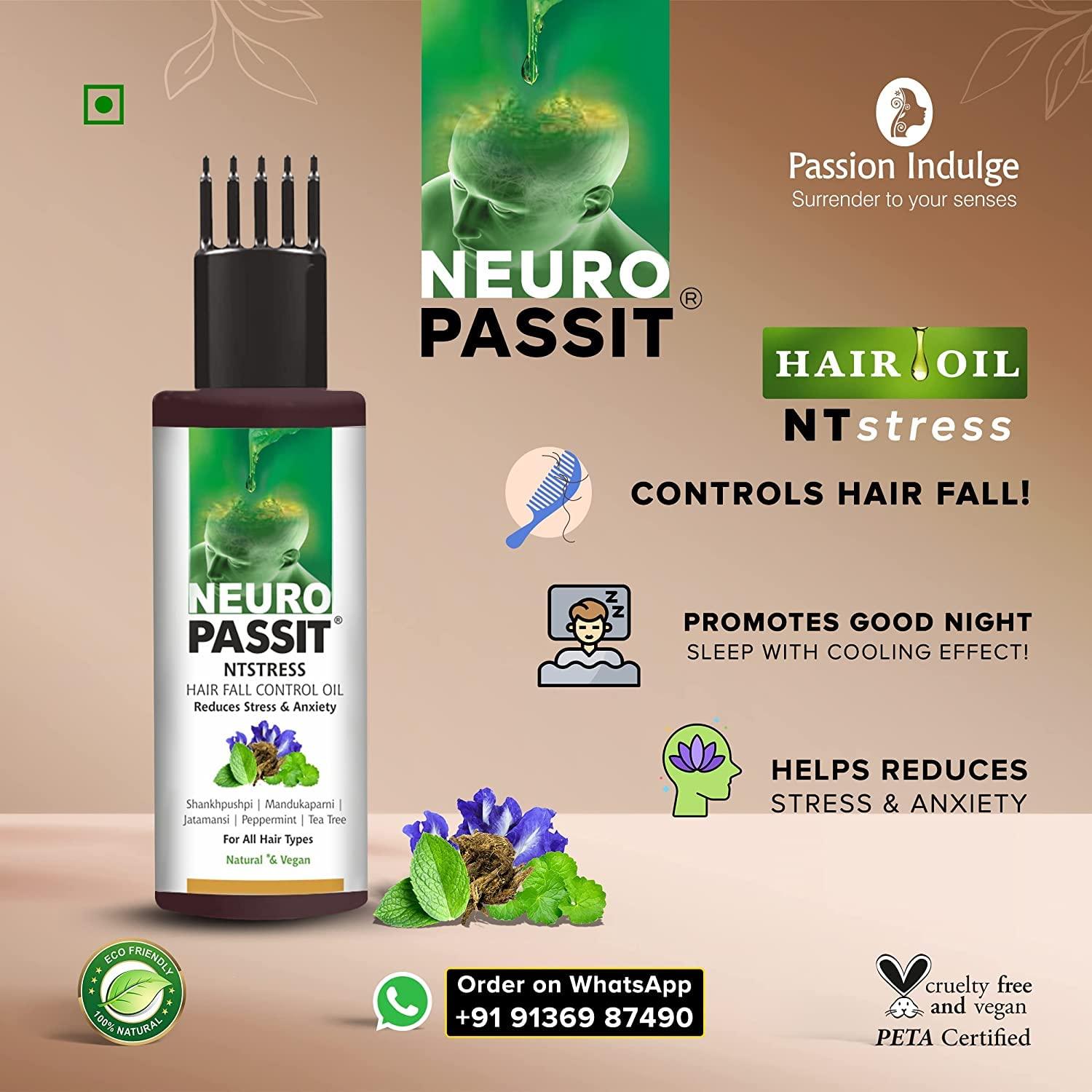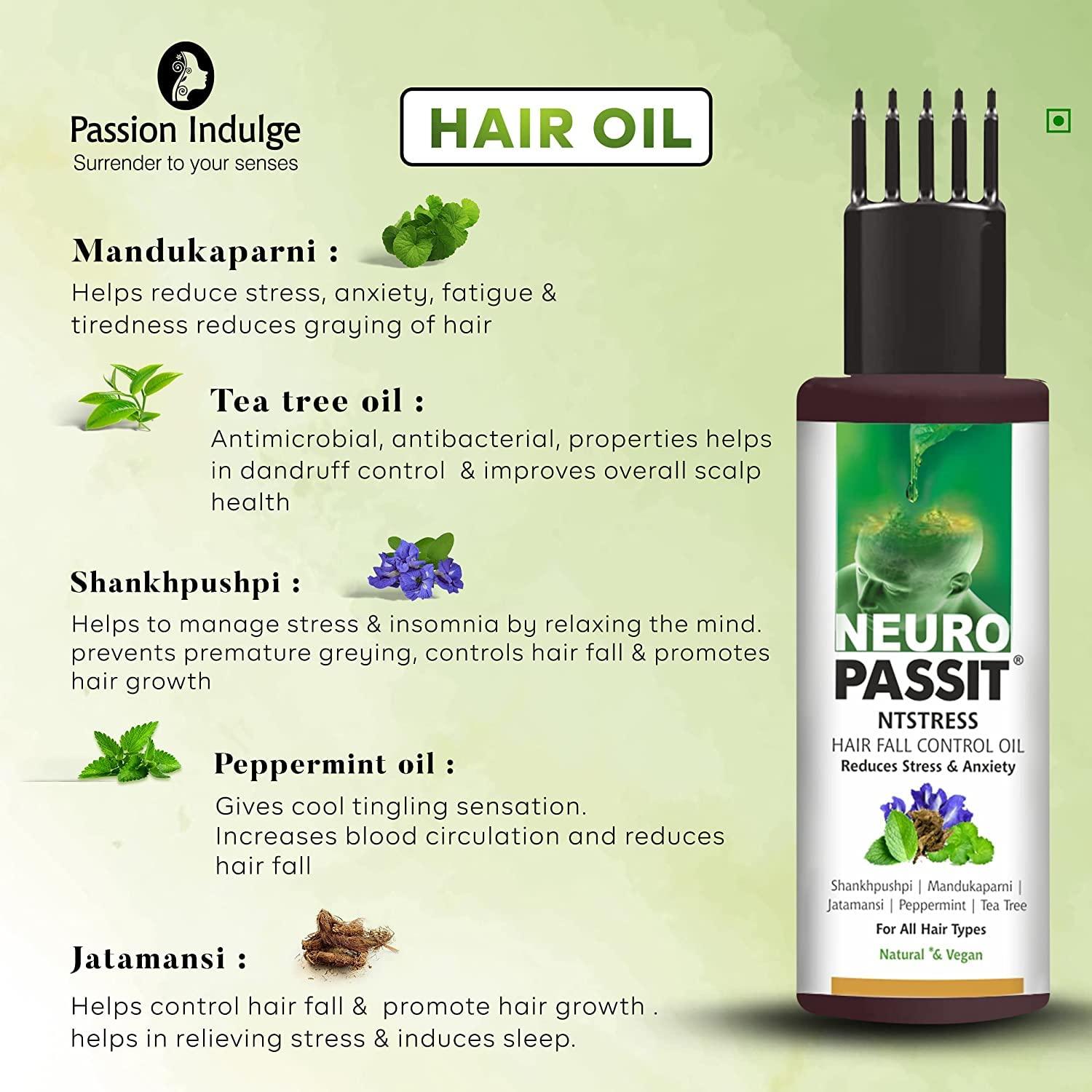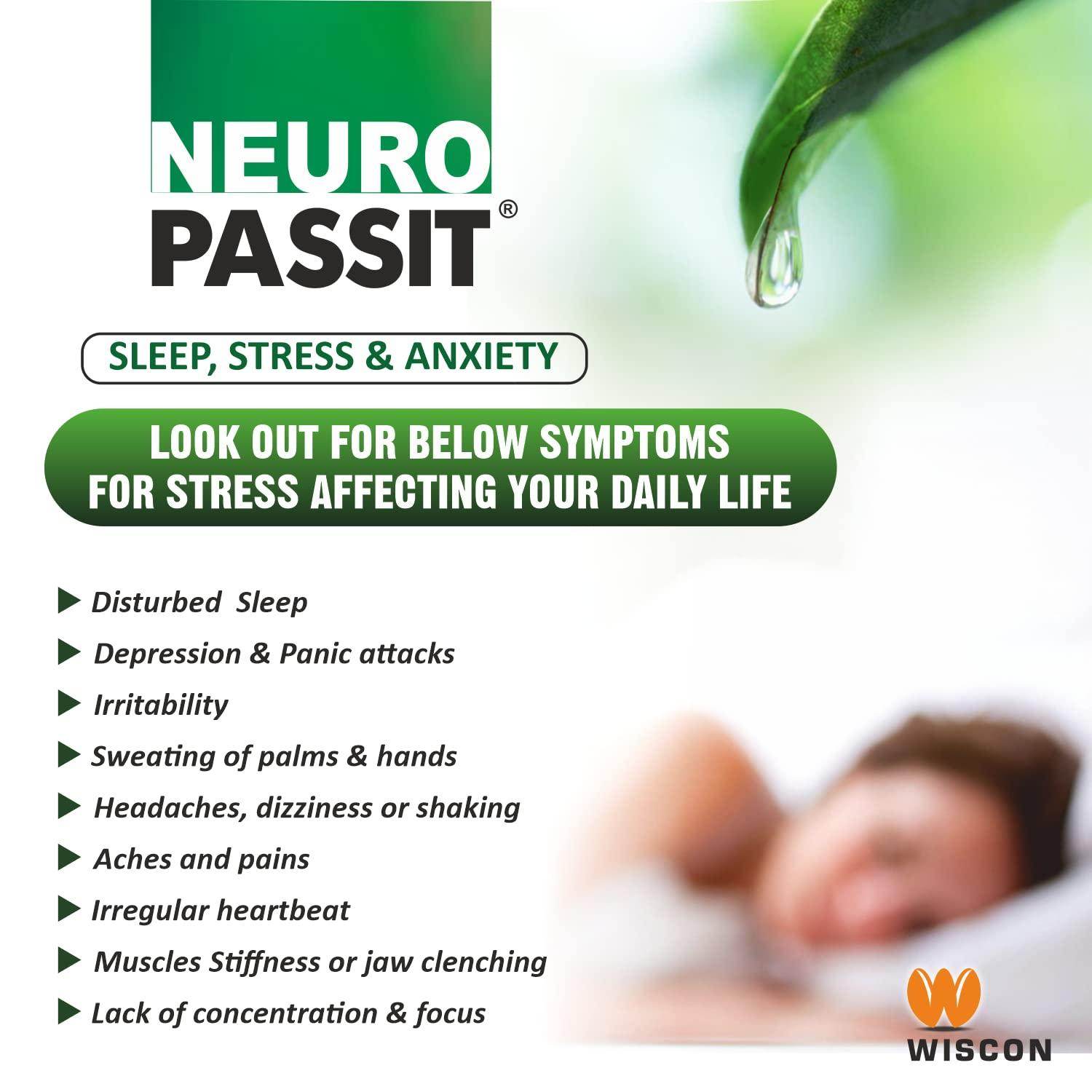 Natural Neuropassit NTstress Hair fall control & Cooling oil, Reduce Stress & Anxiety | Anti Dandruff | Promote Good Sleep | Hair Oil | Natural & Vegan | All Hair Type - 100ml
Sale price
Rs. 416.00
Regular price
Rs. 520.00
Tax included.
Passion Indulge NEUROPASSIT NTStress Hair Fall Control Oil is a blend of nutritionally rich oils that help to control Hair & Scalp problems also de-stress the senses, calm the mind . The Ayurvedic textbook herbs help in scalp nutrition, improves sleep quality with cooling effect. It is absorbed easily into the scalp which stimulates hair roots, promotes hair growth & reduces hair fall & Dandruff. It also helps to reduce Fatigue & overactive mind.
Avoid direct contact with eyes. Do a patch test before first use.
Open the flip cap and pour out an adequate amount of the oil in your palm. Apply on your hair & scalp. Gently massage the scalp focusing on the roots then work it through the length of your hair. *TIP Leave on overnight for the best result.
Ingredients
Shankhpushpi
Shankhpushpi prevents premature greying, controls hair fall, and promotes hair growth due to its Rasayana (rejuvenating) property. Shankhpushpi helps to manage stress and insomnia by relaxing the mind due to its Vata balancing and Medhya properties.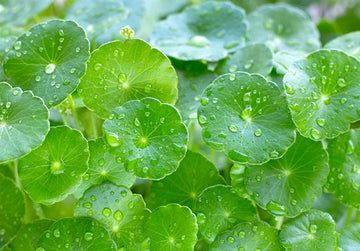 Mandukaparni
Mandukaparni helps reduce anxiety due to its anxiolytic activity. It reduces the effect of certain mediators that induce anxiety. Mandukaparni is a useful herb to get rid of Fatigue in day-to-day life. Fatigue refers to a feeling of tiredness, weakness, or lack of energy. According to Ayurveda, Fatigue is referred to as Klama. Mandukaparni gives instant energy and reduces the symptoms of Fatigue because of its Balya (Strength provider) and Rasayana (rejuvenating) properties.
Jatamansi
As per Ayurveda, Jatamansi oil helps control hair fall and promotes hair growth when applied to the scalp. Jatamansi acts on hair fall by balancing Tridosha (Vata, Pitta, and Kapha dosha). It also promotes hair growth and removes excessive dryness due to its Snigdha (oily) and Roman (healing) properties. Jatamansi has traditionally been used to cure anxiety & depression. Ayurveda practitioners have used it as a sedative. It boosts memory and improves skin conditions.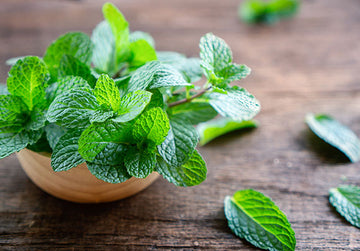 Peppermint
A strong ingredient in skincare treatment meant to fight acne and blemishes. It also calms skin inflammations, balances the oil ratio and soothes itches and rashes. Relives headache, enhances concentration ,a pleasant room diffuser, cannot be applied dire.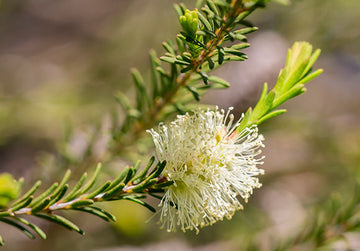 Tea Tree
Antiseptic and anti-inflammatory in nature as well as anti-aging and anti-microbial, it is useful in cases of abnormal Kapha and Pitta, and many skin diseases. It's also a natural sunscreen and fights infections and burns.
"Very good product. My skin is so sensitive nothing suits me easily but this one has rather improved my skin"
"Wonderful❤️"
This is a terrific product,I have very sensitive skin by reading the reviews I bought this face wash.This product does wonders to my face.Acne is completely under control and even the marks are fading away gradually.
"I have been using this since a long time Such a nourishing cleanser and the best care ."
"Amazing product"
I have been using it for blemishes past a week and I can already see the difference It's really good! Since it's cheap pls do give it a try! It's definitely worth it.
"This product is a big big yes for my mother"
She just loved how her complexion became lighter after regular use of this product.