Natural Pearl CE Massage Cream 250gm for Deep Nourishing & Hydration Cream | Vit C & E | Beneficial for Face and Body | Natural & Vegan
Sale price
Rs. 792.00
Regular price
Rs. 990.00
Tax included.
PEARL CE Body Cream hydrates dry, cracked, chapped skin and nourishes skin and feet.
It is beneficial for facial massages.
Avoid direct contact with eyes. Do a patch test before first use.
Take sufficient quantity and massage gently on face and neck.
Take steam if necessary to deep cleanse the pores.
Natural Pearl CE Massage Cream 250gm for Deep Nourishing & Hydration Cream | Vit C & E | Beneficial for Face and Body | Natural & Vegan
Sale price
Rs. 792.00
Regular price
Rs. 990.00
Ingredients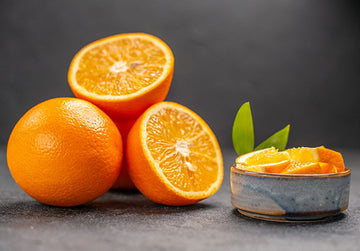 Orange
An excellent source of Vitamin C, the antioxidants present in oranges fight free radicals and thus prevents premature aging of the skin. Oranges have a high content of citric acid which is effective in driving away acne. Orange peels are a natural bleaching agents.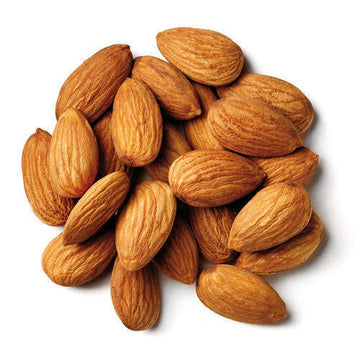 Almond
Sweet Almond Oil that comes exclusively from edible almonds selectively cultivated for their sweet taste - it is the oil popularly used for skin and hair care. Sweet Almond oil is a mild, hypoallergenic oil that can be safely used even on baby skin. Sweet Almond oil is light in texture, and can easily penetrate deep into the skin, softening and dislodging the dirt and debris accumulated in the skin pores and hair follicles. Almond oil contains Vitamin E, which is one of the most potent antioxidants known. It can help repair some of the damage done to the collagen layer. The oil is especially rich in proteins, and can provide the amino acids required for the formation of collagen. External application of the oil can prevent dehydration by reducing moisture loss from the skin.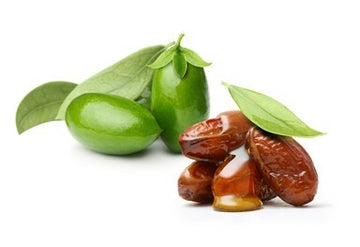 Jojoba
It is highly recommended for those with dry and oily skin as it regulates the sebum produced on the skin and controls the greasy texture. It is also great for hair care.
"Very good product. My skin is so sensitive nothing suits me easily but this one has rather improved my skin"
"This product doesn't smell the same as the one I use, I have a feeling that it is duplicate."
"Our family soap...moisturising and good for our skin"
"Nice product for all skin type"
"Wonderful❤️"
This is a terrific product,I have very sensitive skin by reading the reviews I bought this face wash.This product does wonders to my face.Acne is completely under control and even the marks are fading away gradually.
"I use it with all aloe tree range that includes cleanser toner and moisturizer. It has controlled my acne but skin still remains oily. Giving me a clear complexion. Happy with it"
"I have been using this since a long time Such a nourishing cream and the best care that you can ever provide to you hair in these lockdown phase It has good smell, gives a softening effect and shine to my hair"
"Amazing product"
I have been using it for blemishes past a week and I can already see the difference It's really good! Since it's cheap pls do give it a try! It's definitely worth it.
"This product is a big big yes for my mother"
She just loved how her complexion became lighter after regular use of this product,as it contains licorice,it is a natural lightening agent,it also reduces the deficiency of melanin in our skin