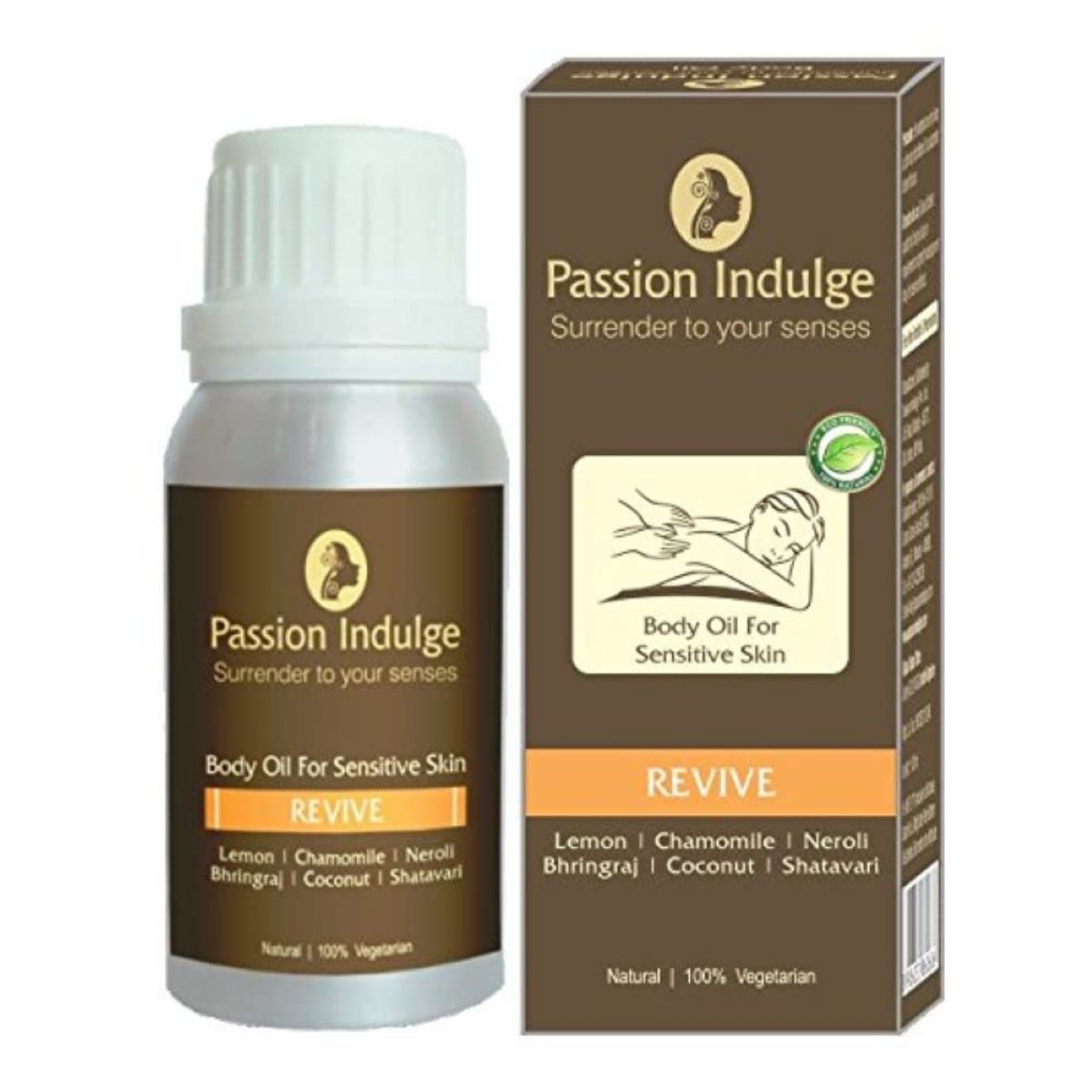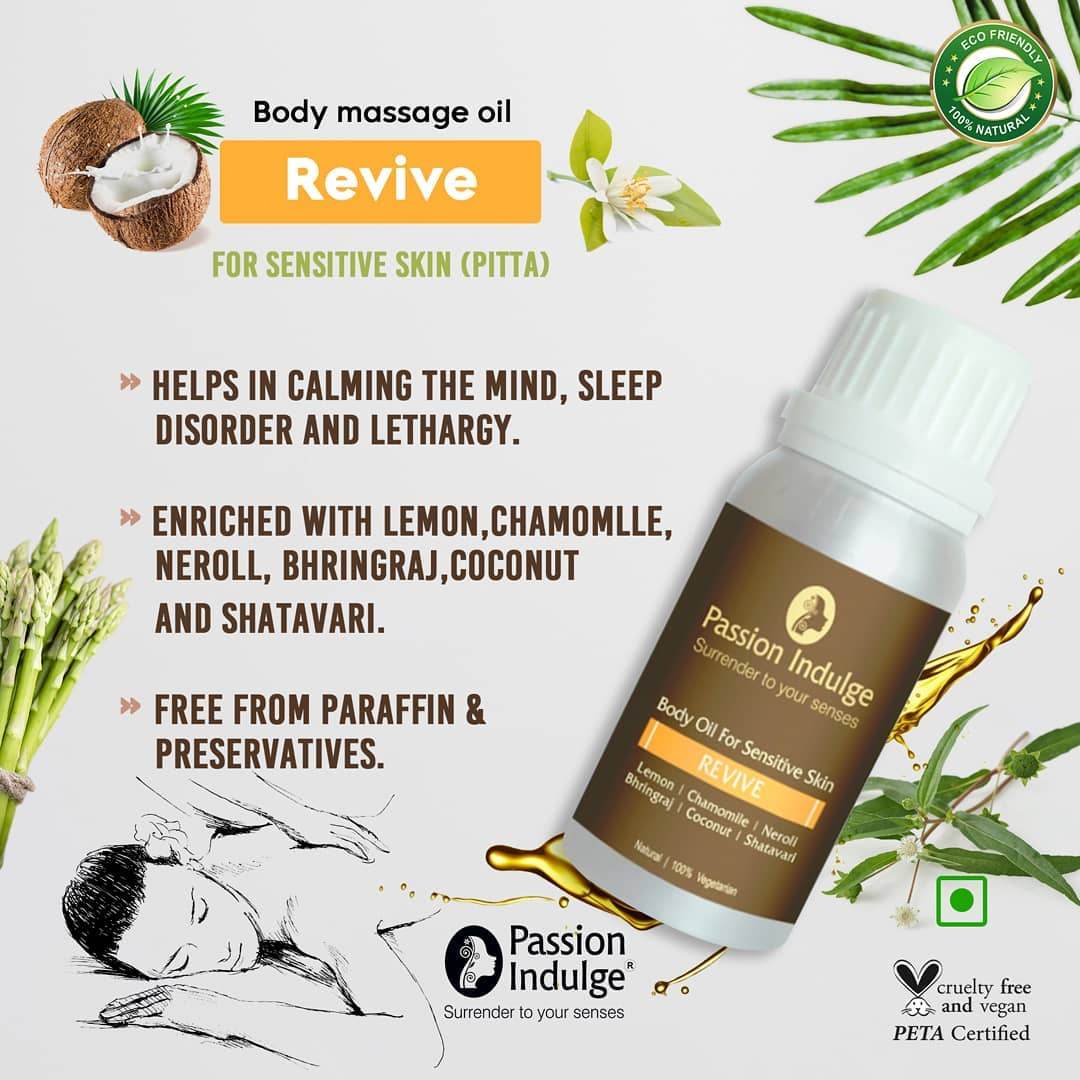 Revive Body Massage Oil 100ml for Muscles and Joints | Sleep Disorder | Calming Mind | Pain Relief | Sensitive Skin| Message oils |Therapy Oils | 100 % Natural | Aromatherapy | Ayurvedic & Vegan
Sale price
Rs. 632.00
Regular price
Rs. 790.00
Tax included.
Beneficial for those needing to calm down the mind and revive spirit. Also beneficial for sensitive skin and in sleep problems.
Avoid direct contact with eyes. Do a patch test before first use.
Take sufficient quantity of body oil as per requirement. Gently massage over body for desired effects.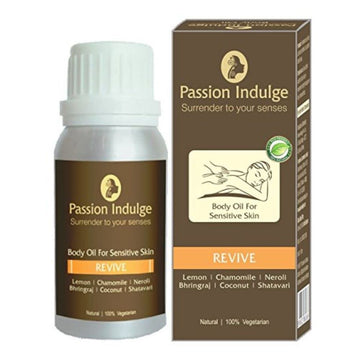 Revive Body Massage Oil 100ml for Muscles and Joints | Sleep Disorder | Calming Mind | Pain Relief | Sensitive Skin| Message oils |Therapy Oils | 100 % Natural | Aromatherapy | Ayurvedic & Vegan
Sale price
Rs. 632.00
Regular price
Rs. 790.00
Ingredients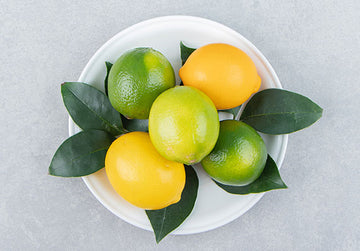 Lemon
It is great for nourishing the body as it helps to improve dry skin and locks-in moisture by removing excessive heat from the body that's a result of both internal and external stress. It also helps with skin irritation and is an effective anti-ageing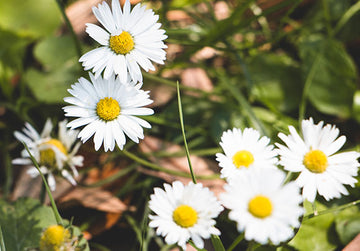 chamomile
Chamomile is well known for its calming, soothing and healing properties. However, used in skincare, it is also an antibacterial, anti-fungal, anti-inflammatory and antiseptic agent from nature. Great for sensitive and acne prone skin, it heals and restores.
Neroli
Neroli essential oil is known for its ability to regenerate the skin cells and improve the elasticity of skin. It also helps maintain the right oil balance in the skin, making it an excellent choice for all skin types. Due to its ability to revive skin.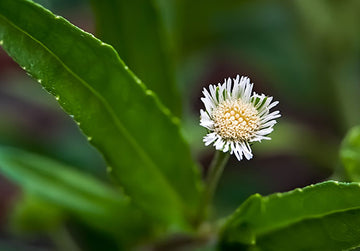 Bhringraj
It promotes hair growth, reduces graying and balding and makes the hair naturally darker. It also keeps the hair lustrous and healthy.
"Very good product. My skin is so sensitive nothing suits me easily but this one has rather improved my skin"
"I have been using this since a long time Such a nourishing cream and the best care."
"Amazing product"
I have been using it for blemishes past a week and I can already see the difference It's really good! It's definitely worth it.
"This product is a big big yes for my mother"
She just loved how her complexion became lighter after regular use of this product,as it contains licorice,it is a natural lightening agent,it also reduces the deficiency of melanin in our skin
"Nice product for all skin type"