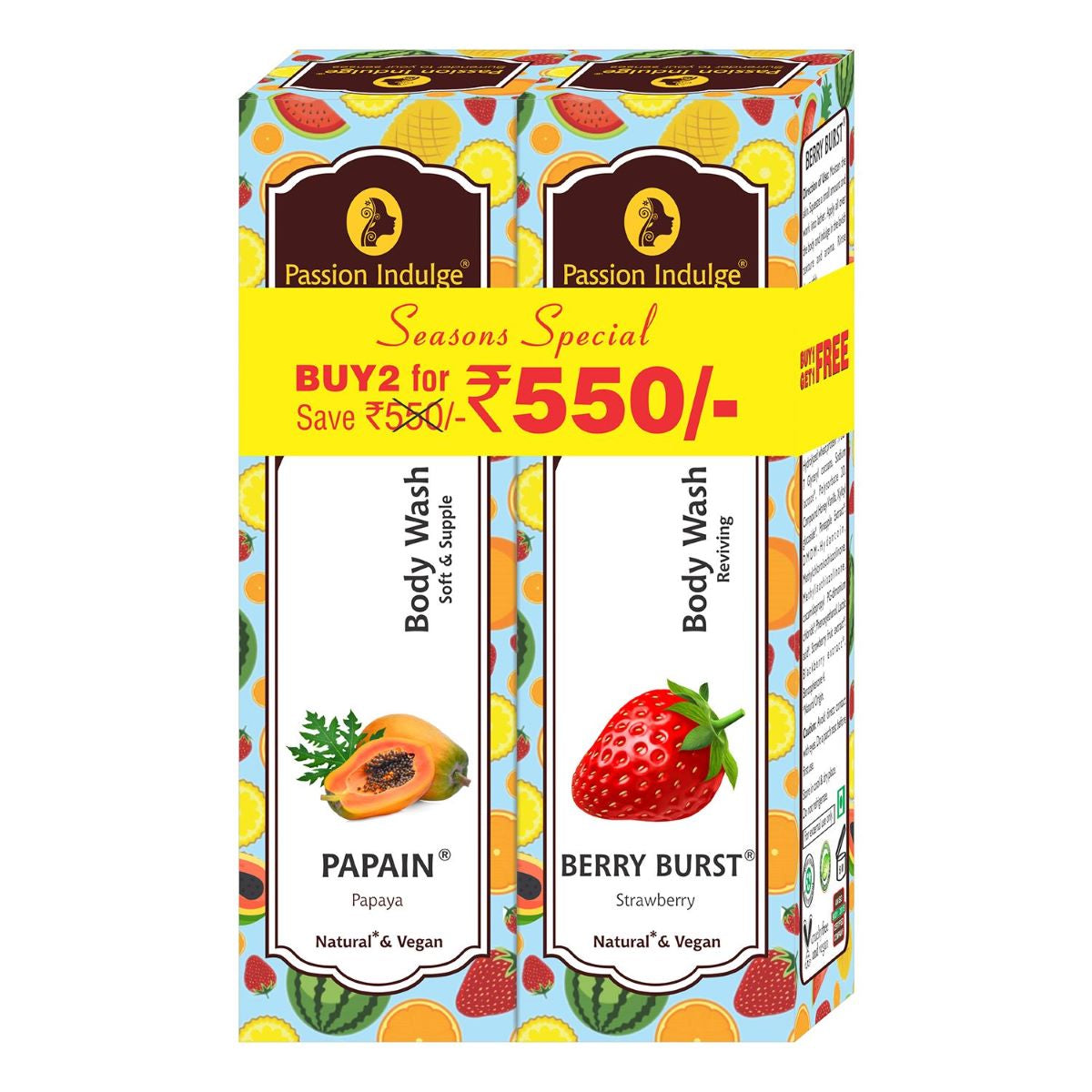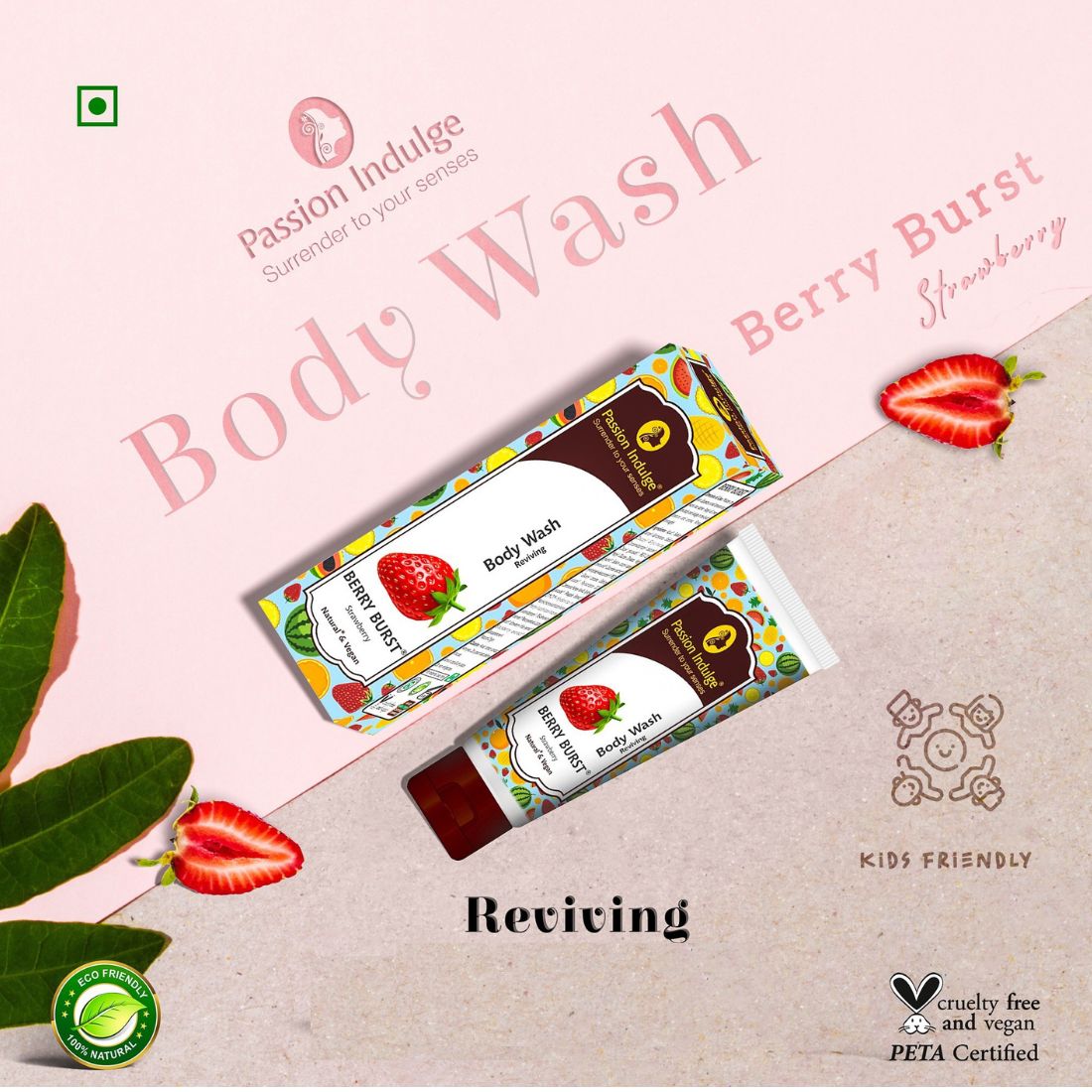 Papain & Berry Burst Body Wash | Reviving & Nourishes the skin | Natural & Vegan 200ml | Buy 1 Get 1 Free
Sale price
Rs. 495.00
Regular price
Rs. 550.00
Tax included.
PAPAIN body wash contains Papaya extract which helps to remove dead skin and gives soft & Supple Skin!Useful in Reviving of skin, also moisturize and nourishes the skin.
Safe formulation for little ones over 5 years of age.
Natural herbal formulation tends to change color over time.
However, the product efficacy remains unchanged. "This is an aromatherapy based natural herbal cosmetic. Manufactured from 95% plant origin ingredients."
Avoid direct contact with eyes. Do a patch test before first use.
Moisten the skin. Squeeze a small amount and work into lather.
Apply all over the body and indulge in the lavish texture and aroma. Rinse thoroughly.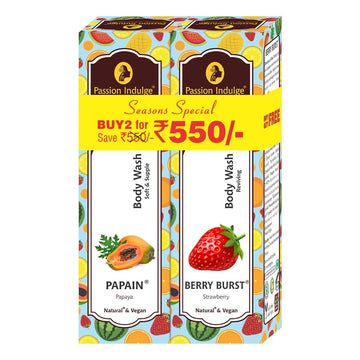 Papain & Berry Burst Body Wash | Reviving & Nourishes the skin | Natural & Vegan 200ml | Buy 1 Get 1 Free
Sale price
Rs. 495.00
Regular price
Rs. 550.00
Product Benefit

Reviving & Nourishes the skin
Ingredients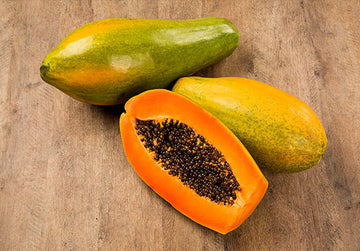 Papaya
Natural hair retardant plant enzyme derived from papayas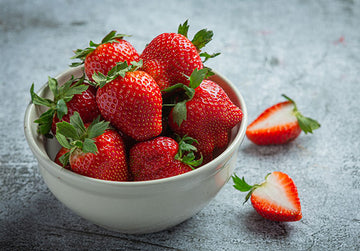 Strawberry
Strawberries deliver an impressive bounty of skin-loving goodness. Packed with vitamins and minerals, especially vitamin C, which is one of the most effective antioxidants. It also contains alpha-lipoic acid, which is another antioxidant. Vitamin C and these anti-oxidants help brighten your skin for a more vibrant and radiant complexion. In addition to protecting and brightening, strawberry can hydrate and soften parched skin. Often strawberry extract can be found in products in a highly concentrated form. Strawberry powder (often found in masks), and even strawberry seeds are added to products for a bit of gentle exfoliation.
"Very good product. My skin is so sensitive nothing suits me easily but this one has rather improved my skin"
"This product doesn't smell the same as the one I use, I have a feeling that it is duplicate."
"Our family soap...moisturising and good for our skin"
"Nice product for all skin type"
"Wonderful❤️"
This is a terrific product,I have very sensitive skin by reading the reviews I bought this face wash.This product does wonders to my face.Acne is completely under control and even the marks are fading away gradually.
"I use it with all aloe tree range that includes cleanser toner and moisturizer. It has controlled my acne but skin still remains oily. Giving me a clear complexion. Happy with it"
"I have been using this since a long time Such a nourishing cream and the best care that you can ever provide to you hair in these lockdown phase It has good smell, gives a softening effect and shine to my hair"
"Amazing product"
I have been using it for blemishes past a week and I can already see the difference It's really good! Since it's cheap pls do give it a try! It's definitely worth it.
"This product is a big big yes for my mother"
She just loved how her complexion became lighter after regular use of this product,as it contains licorice,it is a natural lightening agent,it also reduces the deficiency of melanin in our skin