Papain D10 Natural Sunscreen 100ml | Anti-Tanning | Uneven Dark Damaged skin | SPF 40 | Oil free | Water Proof | Moisturizing | Dermatologically Tested | Ayurvedic & Vegan for All Skin Types
Sale price
Rs. 459.00
Regular price
Rs. 540.00
Tax included.
D10 Sunscreen Emulsion designed to reduce tan, improve tone & texture of skin, SPF 40 helps to protect skin from damaging effect of sun.
It is useful in uneven dark, damaged skin.
Avoid direct contact with eyes. in case of contact with eyes. rinse with plenty of water.
Do a patch test before first use.
Natural Product can also causes allergic reaction Discontinue if redness/ inflammation/ irritation occurs, Avoid using on inflamed skin.
Store in cool & dry place, do not refrigerate.
Apply Passion Indulge Papain D10 Sunscreen Emulsion liberally all over face neck and other uncovered parts of the skin 15 or 20 mins before exposure to the sun.
Reapplication is required after activities like swimming or excessive sweating or continuous sun exposure.
Papain D10 Natural Sunscreen 100ml | Anti-Tanning | Uneven Dark Damaged skin | SPF 40 | Oil free | Water Proof | Moisturizing | Dermatologically Tested | Ayurvedic & Vegan for All Skin Types
Sale price
Rs. 459.00
Regular price
Rs. 540.00
Ingredients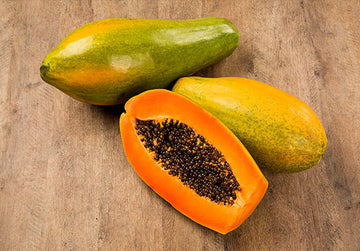 Papaya
Natural hair retardant plant enzyme derived from papayas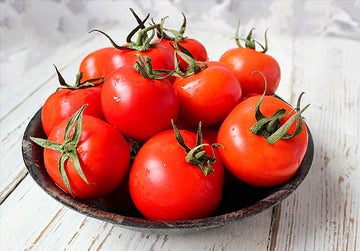 Tomato
Tomato Extract helps balance the balance the pH of the skin and regulate sebum. Tomato contains Lycopene, a powerful antioxidant that helps prevent collagen deterioration.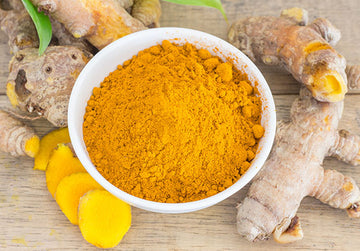 Tumeric
Since ages, people around the world have linked turmeric to healing properties and cosmetic benefits. Apart from vitamins and minerals, Turmeric is also enriched with antioxidants and anti-inflammatory compounds. These properties of turmeric helps nourish the skin and keep ailments at bay. Turmeric helps provide luster to the skin. It also helps revive damaged skin. Regular use of this miracle ingredient also helps reduce blemishes and even out the skin tone.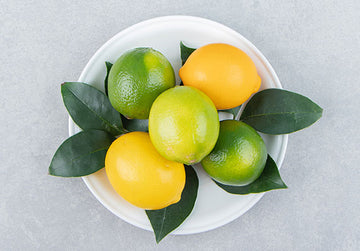 Lemon
It is great for nourishing the body as it helps to improve dry skin and locks-in moisture by removing excessive heat from the body thats a result of both internal and external stress. It also helps with skin irritation and is an effective anti-ageing
"Very good product. My skin is so sensitive nothing suits me easily but this one has rather improved my skin"
"I have been using this since a long time Such a nourishing cream and the best care."
"Amazing product"
I have been using it for blemishes past a week and I can already see the difference It's really good! It's definitely worth it.
"This product is a big big yes for my mother"
She just loved how her complexion became lighter after regular use of this product,as it contains licorice,it is a natural lightening agent,it also reduces the deficiency of melanin in our skin
"Nice product for all skin type"