Papain D10 Natural Hydra Gel Moisturizer Reduces Tan | Improves Tone & Texture | SPF 15 | UV Protection |All Skin Type | For all Women & Men | Ayurvedic | Natural & Vegan
Sale price
Rs. 382.00
Regular price
Rs. 450.00
Tax included.
Orange And Lemon essential oil in combination with Papaya, Tomato, Turmeric, Cinnamon & Aloe Vera extracts is designed to reduce tan, improve tone & texture of skin.
SPF 15 helps to protect the skin from damaging effect of sun.
Avoid direct contact with eyes. Do a patch test before first use.
Take a small amount of Papain D10 Moisturizer and gently apply on hand and face .
Apply all over the face and neck with upward gentle motion. For best results.
Papain D10 Natural Hydra Gel Moisturizer Reduces Tan | Improves Tone & Texture | SPF 15 | UV Protection |All Skin Type | For all Women & Men | Ayurvedic | Natural & Vegan
Sale price
Rs. 382.00
Regular price
Rs. 450.00
Ingredients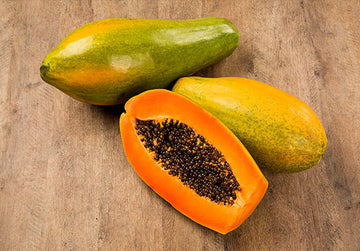 Papaya
Natural hair retardant plant enzyme derived from papayas.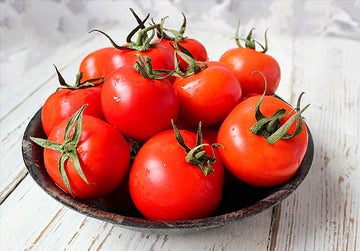 Tomato
Tomato Extract helps balance the balance the pH of the skin and regulate sebum. Tomato contains Lycopene, a powerful antioxidant that helps prevent collagen deterioration.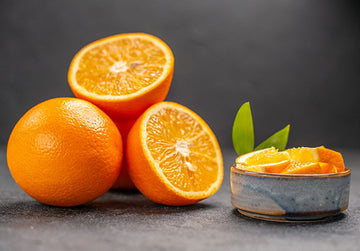 Orange
An excellent source of Vitamin C, the antioxidants present in oranges fight free radicals and thus prevents premature aging of the skin. Oranges have a high content of citric acid which is effective in driving away acne. Orange peels are a natural bleaching agents.
Turmeric
Since ages, people around the world have linked turmeric to healing properties and cosmetic benefits. Apart from vitamins and minerals, Turmeric is also enriched with antioxidants and anti-inflammatory compounds. These properties of turmeric helps nourish the skin and keep ailments at bay. Turmeric helps provide luster to the skin. It also helps revive damaged skin. Regular use of this miracle ingredient also helps reduce blemishes and even out the skin tone.
"Very good product. My skin is so sensitive nothing suits me easily but this one has rather improved my skin"
"I have been using this since a long time Such a nourishing cream and the best care."
"Amazing product"
I have been using it for blemishes past a week and I can already see the difference It's really good! It's definitely worth it.
"This product is a big big yes for my mother"
She just loved how her complexion became lighter after regular use of this product,as it contains licorice,it is a natural lightening agent,it also reduces the deficiency of melanin in our skin
"Nice product for all skin type"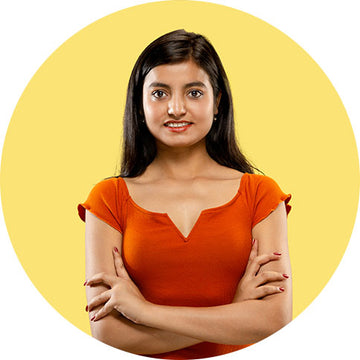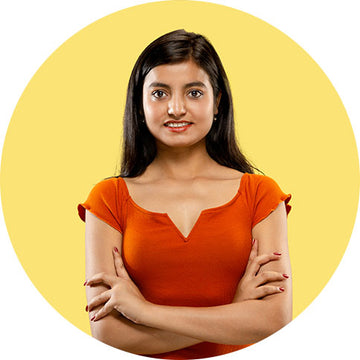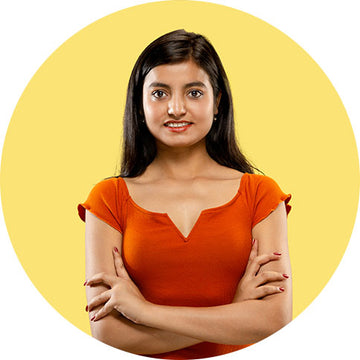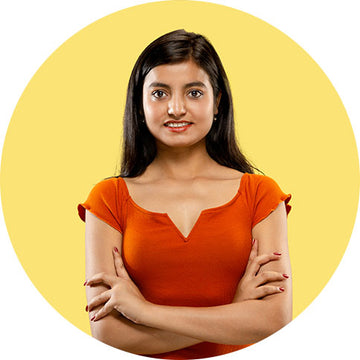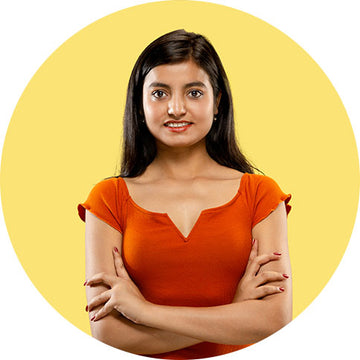 Customer Reviews
I bought this moisturizer for my husband, and he loves it. It has improved his skin's texture and reduced tan. The SPF 15 is great for his outdoor activities. Definitely worth it for men too
As someone who follows a vegan lifestyle, finding a natural and vegan moisturizer was important to me. This product ticks all the boxes. It's moisturizing, lightweight, and has made my skin look healthier
I have combination skin, and this moisturizer balances the oiliness without drying out my skin. It's lightweight, absorbs quickly, and leaves a matte finish. Perfect for both men and women!
"I'm impressed with this moisturizer's performance. It has helped in reducing my dark spots and blemishes. My skin feels hydrated and looks clearer. I'm glad I gave it a try.