Passion Indulge Hair care Combo- Hair Growth & Anti Dandruff, Hair Fall control Solution | Nutrition for Hair | Repair Damaged Hair
Sale price
Rs. 697.00
Regular price
Rs. 820.00
Tax included.
Onion and Bhringraj Hair Oil Is a rich blend of traditional oils such as Bhringraj, Almond, Olive, Rice Bran & Caster oil along with essential oils as per Ayurvedic texts such as Onion, Lemon & Ylang Ylang oil. The sulfur content in Onion oil & the nutrition contents of other oils helps in hair growth, unblocking the hair follicles & prevent thinning. The oil is light & easily absorbed which stimulates the roots & helps in hair growth.
Pink Mania Shampoo Anti-Dandruff & Hair Fall Control Condition Shampoo contains Plant based Naturally sourced AHA-BHA (Salicylic acid) in combination with Turmeric extract, Green Tea extract. Which reduces the oiliness & control dandruff. Reduces hair fall & acne-causing bacteria also bring volume, luster & shine.
Avoid direct contact with eyes. Do a patch test before first use.
Step 1 - Onion and Bhringraj Hair Oil - Open the flip cap and pour out an adequate amount of the oil in your palm. Apply on your hair & scalp. Gently massage the scalp focusing on the roots then work it through the length of your hair. *TIP Leave on overnight for the best result.
Step 2 - Pink Mania Shampoo - Apply enough shampoo on wet hair. Gently massage shampoo over the entire scalp area and allow it to remain on your wet hair for 1 minute. Rinse hair thoroughly.
Ingredients
AHA & BHA
It Helps to Reduce Redness & Inflammation. Helps to Improve Acne Scars by Removing Dead cells of skin and it stimulates New Skin cells. It Helps to Fight Acne Infections & Exfoliate skin cells to improve Skin Texture. It will Dissolve all Dead skin cells and prevent Your skin from Clogging.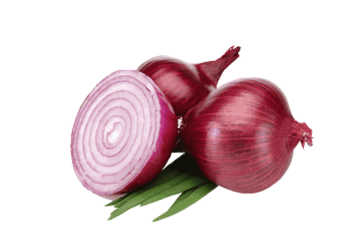 Onion
It increases blood supply to hair follicles, which in turn increases hair growth and prevents hair fall.
"Very good product. My skin is so sensitive nothing suits me easily but this one has rather improved my skin"
"Wonderful❤️"
This is a terrific product,I have very sensitive skin by reading the reviews I bought this face wash.This product does wonders to my face.Acne is completely under control and even the marks are fading away gradually.
"I have been using this since a long time Such a nourishing cleanser and the best care ."
"Amazing product"
I have been using it for blemishes past a week and I can already see the difference It's really good! Since it's cheap pls do give it a try! It's definitely worth it.
"This product is a big big yes for my mother"
She just loved how her complexion became lighter after regular use of this product.